GENESYS CLOUD GUIDED TOUR
Begin the Genesys Cloud
self-guided tour
Experience a call center your agents will love
Explore the interface, features and functionality of Genesys Cloud. In this self-guided tour, you get to experience the call center software through the eyes of your agents, supervisors and management.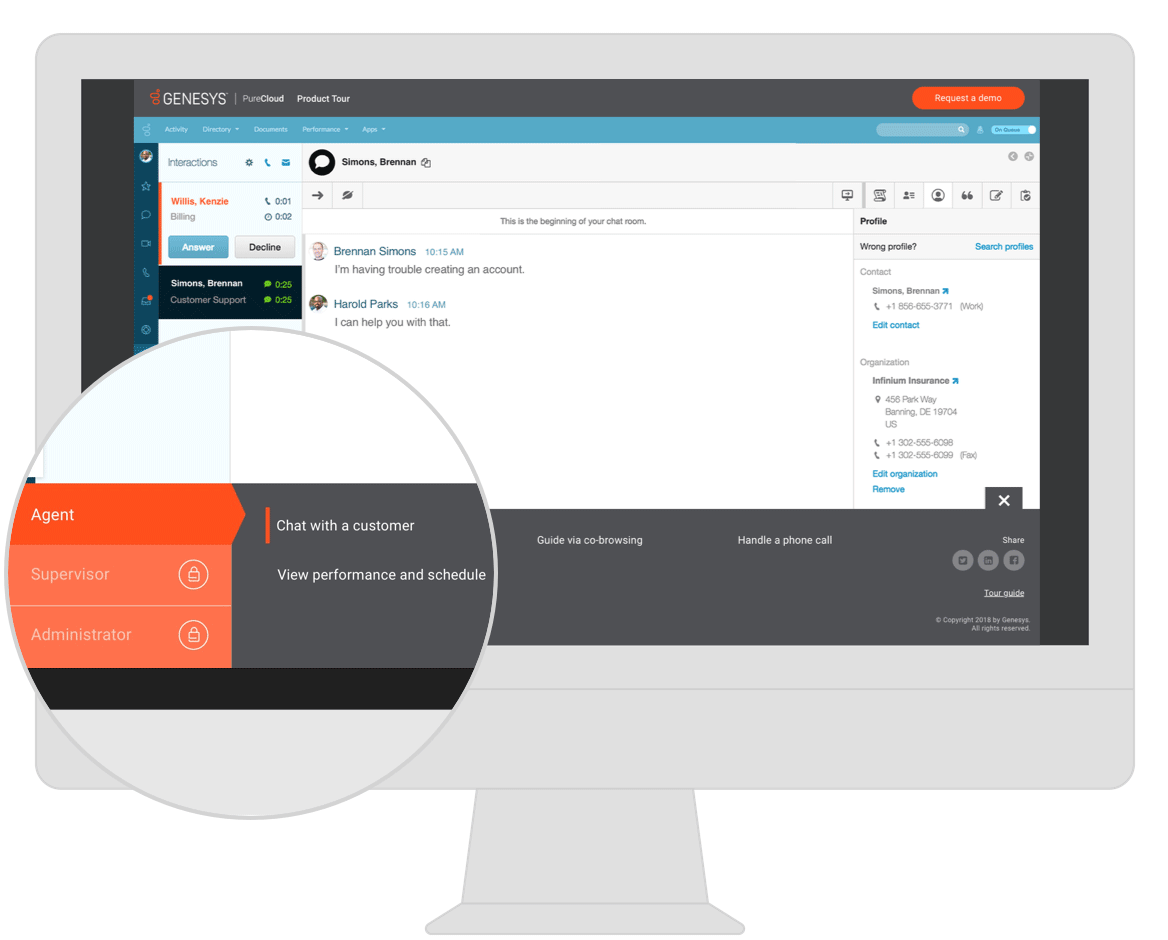 To ensure the best experience, the Genesys Cloud tour is only available on desktop with your browser set to full width.

The Genesys Cloud tour is only available on desktop.
See how Genesys Cloud simplifies conversations across channels—giving your agents all the information they need in a tool they'll love using.
Discover how real-time dashboards and up-to-the-second analytics provide the insights you need to lead your team and run your business.
Explore how easy DIY admin tools put you in control of your PureCloud application. Configure settings, build flows, provision new hires, and more.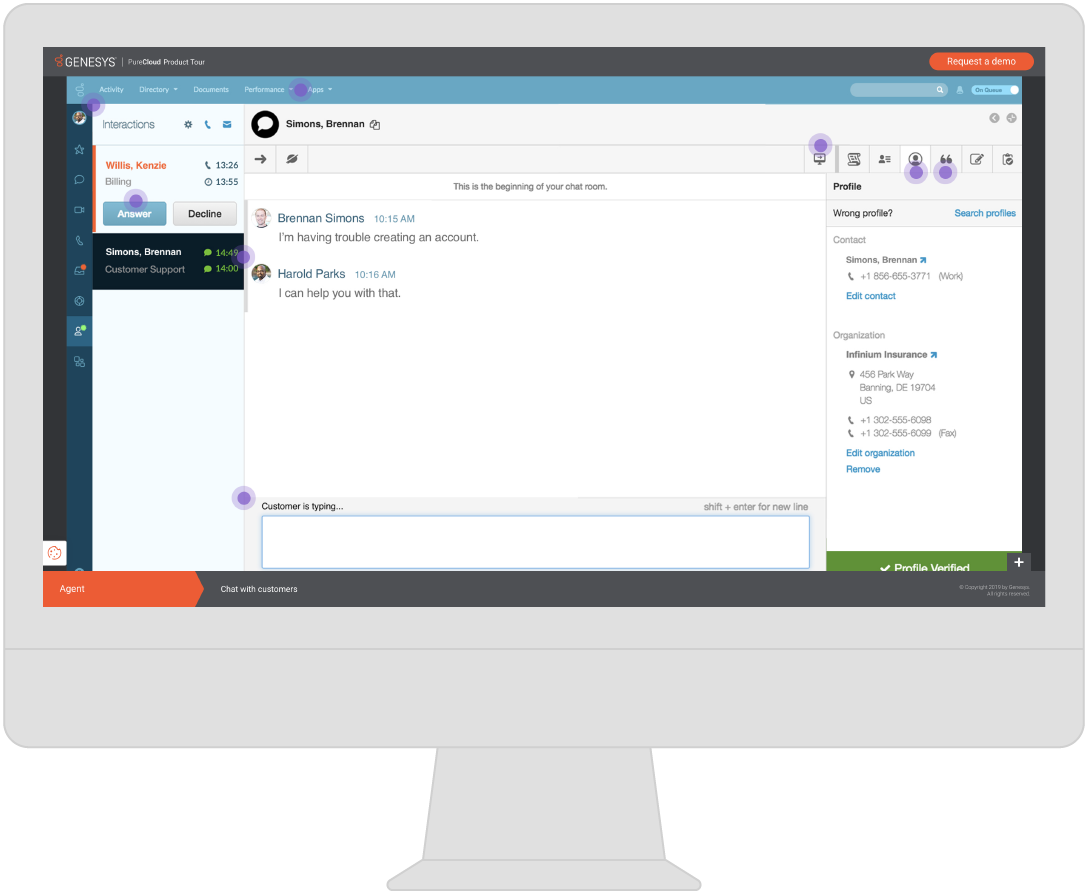 This tour is built to be hands-on! It only takes a few clicks to experience more of the Genesys Cloud application. Use the purple tour points to uncover more features, and be sure to use the navigation bar at the bottom to browse the supervisor and administrator functionalities.